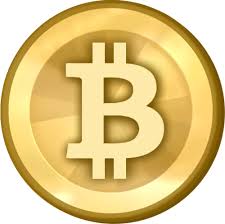 Weekend Update: Legacy Bitcoin Tops $4,000 Mark
br>
UPDATE: Legacy bitcoin (BTC) topped the $4,000 single-coin price for the first time in the last 24 hours, going as high as $4,020 on the BTCC exchange.
The price dipped back later in the day, but the move above the important barrier sets the stage for even higher prices in the months to come.
On Friday, legacy bitcoin topped the $3,500 mark in single-coin pricing at mid-day, continuing to show strength after several rocky weeks.
Upstart Bitcoin Cash (BCC) also had a good, albeit volatile, week. It sat at $329 on Friday mid-day, but its trading range is vast. Friday's single-coin price was up from Thursday's $288 level at mid-day, but the long-term stability for the offshoot digital currency is firming up.
Ethereum's ether continued to top the magic $300 mark, but just barely held to that level on Frday. It's still down from its $400 high-water mark of June, but continues a resurgence from the $188 level depths it reached at bottom.
Elsewhere on Friday, Litecoin dipped to $46, down slightly from Thursday; Dash was incrementally lower at $200; and Monero inched slightly above the $50 mark. Ripple XRP at $0.178992 had a minor price dent from the day before.
As the bitcoin wars cool – Segregated Witness is now locked-in with the legacy bitcoin miners and awaits its final updates by all – the main question is, how far is up for the original cryptocurrency and its market partners?
Predictions on all sorts of outlandish valuations for bitcoin have been floated by some pretty smart people, and deep-pocketed investors (well, some of them) have shown no qualms about diving into the market in a deep-pocketed way. With the stock market booming as well, there seems to be a wealth effect going on with the capital markets. Whether that means further joy or ends in tears is a matter for the financial Gods to sort in the coming months.
The Block Tribune Volatility Index, which measures pricing swings in legacy bitcoin, sat at BTVI 50.6, indicating a lightly above-average volatility.
________________________________________________________________________________
TODAY'S 24-HOUR BITCOIN STATISTICS
Bitcoin market highlights for the 24 hours ending August 12, 2017 at 3:00 pm U.S. Eastern Time
The highest price seen was $4,020.00 on the BTCC exchange at 1:00 pm today. BTCC saw $14,938,200 of bitcoin change hands.
The lowest price seen was $3,521.05 on Bittrex's exchange at 3:48 pm yesterday. Bittrex's 24 hour volume was $23,044,200.
The average price on the surveyed exchanges, as weighed by volume, was $3,734.88.
Volatility was greater than average, with the BlockTribune Volatility Index coming in at 63.9. A higher number indicates greater price volatility with 50 describing an average day.
These statistics were consolidated from 9 different exchanges. It includes only USD/BTC trades and only on those exchanges that had at least 1% of the total volume of USD/BTC trades during the measurement period.