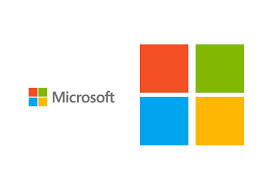 Microsoft and Bank of America Merrill Lynch collaborate on blockchain trade finance
br>
Microsoft and Bank of America Merrill Lynch announced a collaboration on blockchain technology in order to transform trade finance transaction.
As part of the deal, Bank of America will work directly with Microsoft Treasury (a group responsible for managing transactions related to its corporate treasury activity and strategic business investments and acquisitions), to establish a blockchain system that can facilitate transactions between the companies.
"By working with Bank of America Merrill Lynch on cloud-based blockchain technology, we aim to increase efficiency and reduce risk in our own treasury operations. Businesses across the globe — including Microsoft — are undergoing digital transformation to grow, compete and be more agile, and we see significant potential for blockchain to drive this transformation," said Amy Hood, executive vice president and chief financial officer at Microsoft.
"This groundbreaking blockchain proof of concept has the potential to help redefine, digitise, and improve how trade finance instruments are executed today," said Percy Batliwalla, head of Global Trade and Supply Chain Finance at Bank of America Merrill Lynch.
Development and testing of the initial application is currently in progress and available to view as a demo at the Sibos baking conference in Geneva. Batliwalla says the project will ultimately be expanded to encompass more complex use cases and additional financial instruments beyond letters of credit.