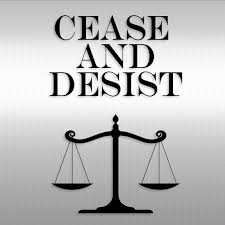 New Jersey Securities Watchdog Issues Cease And Desist Orders Against Two ICOs
br>
The Bureau of Securities in New Jersey has issued two cease-and-desist orders to stop online crypto-related investment entities from fraudulently offering unregistered securities.
The two emergency orders against Zoptax and Unocall were announced by the Office of the Attorney General as part of "Operation Cryptosweep," aimed at cracking down on unregistered and fraudulent crypto-related investment products, such as initial coin offerings (ICO).
According to the Bureau, the two firms violated securities laws and made materially false and misleading statements in connection to their ICOs. Zoptax was seeking to raise between $500,000 and $3.4 million for its Zoptax Coins, while Unocall was offering a website-conducted ICO, as well as opportunities in its 'Staking Program' which purportedly provides guaranteed interest of 0.18% to 0.88% per day.
"The Bureau's actions today, and the actions taken by other securities regulators during 'Operation Cryptosweep,' are a reminder to investors that while not every initial coin offering or cryptocurrency-related investment is fraudulent, there are significant risks involved with these products," said Paul R. Rodríguez, Acting Director of the Division of Consumer Affairs. "Investors must be on alert and not be tempted to invest in cryptocurrency-related investments without first vigorously vetting any transaction."
To date, the Bureau has issued eight crypto-related enforcement actions. In July of this year, the Bureau filed a lawsuit against Pocketinns, a Princeton-based blockchain-driven online rental marketplace, and its president Sarvajnya G. Mada, alleging that they offered and sold more than $400,000 of unregistered securities from New Jersey in the form of a cryptocurrency.
"With the price of bitcoin increasing over the last few months and the announcement of Facebook's Libra, there has been a sharp increase in public solicitations to invest in crypto-related products that appear on their face to be suspect," said Bureau Chief Gerold. "The two actions today are a reminder to investors that investing in cryptocurrencies or crypto-related products have significant risks and investors must do their diligence before investing."