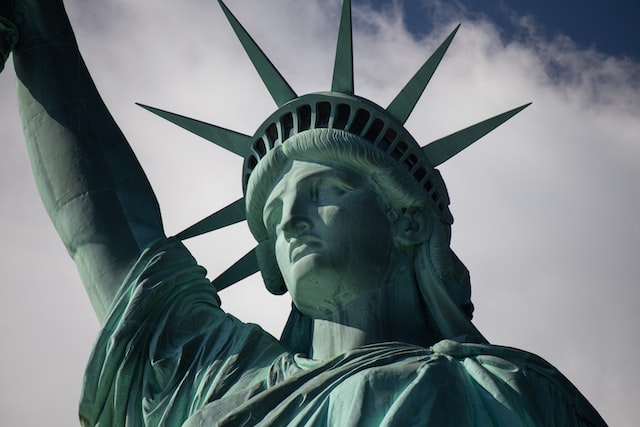 NY Attorney General Sues Crypto Exchange CoinEx for Offering Unregistered Securities
br>
On Wednesday, February 22, 2023, crypto exchange CoinEx was sued by New York Attorney General Letitia James for failing to register as a securities and commodities broker-dealer in the state of New York.
In a 38-page petition filed in the New York Supreme Court, James accused CoinEx of engaging in repeated and persistent fraudulent practices in violation of the Martin Act, a New York anti-fraud law, widely considered to be the most severe blue sky law in the country. The purpose of the Martin Act is to prevent all kinds of fraud in connection with the sale of securities.
"CoinEx is an unregistered cryptocurrency trading platform that sold, offered to sell, purchased, and offered to purchase securities to and from the public and engaged in the business of selling or offering to sell commodities through commodity contracts to the public in the State of New York. CoinEx operated through its website www.coinex.com, " the petition said. "Coinex was required to register with OAG2 because of its securities and commodities related conduct within New York State. Additionally, CoinEx wrongfully represented itself as a global cryptocurrency "exchange" without appropriate registration or designation in violation of New York law."
In a press release, the Office of the Attorney General (OAG) said that despite the fact that CoinEx is not registered in the state, the office was able to purchase and sell cryptocurrencies on the CoinEx website in the Big Apple.
Attorney General James, in a statement, said that she wants to permanently halt CoinEx from running its website and mobile applications in New York with the help of the enforcement action.
"Our laws are designed to protect New Yorkers, and when companies ignore them, they put residents, investors, and businesses at risk," said James. "The days of crypto companies like CoinEx acting like the rules do not apply to them are over. My office will continue to protect New York investors and ensure our state's laws are followed."
According to the petition, a subpoena was served on CoinEx on December 22, 2022, requesting the crypto exchange to provide testimony concerning the virtual asset trading activities of its platform. CoinEx, however, failed to appear.
"CoinEx was compelled by subpoena to appear for an examination under oath on January 9, 2023, and failed to appear," the petition said. "Therefore, pursuant to GBL § 353(1), CoinEx's non-appearance is prima facie proof that CoinEx has engaged in the fraudulent practices set forth in the OAG Verified Petition."
The petition is seeking a court order prohibiting CoinEx from falsely claiming to be an exchange, banning the business from operating in New York, and ordering CoinEx to implement geo-blocking based on IP addresses and GPS location to block access to CoinEx's mobile app, website, and services from New York.
A copy of the original filing can be found here.