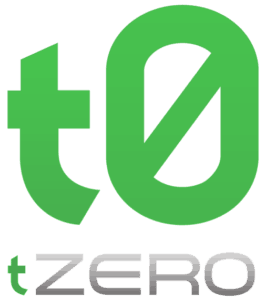 Overstock Blockchain Subsidiary tZERO Starts ICO Pre-Sale
br>
The pre-sale period of tZERO's initial coin offering (ICO) has seen significant investor activity, according to Overstock CEO Patrick Byrne.
tZERO, an Overstock.com subsidiary, is a Security and Exchange Commission compliant alternative trading system (ATS). Rather than depending on broker dealers to buy and sell securities, tZero works like money sender Transferwise by matching buyers and sellers in a dark pool. The goal is to create an alternative to the NASDAQ with a ledger that is open, transparent, and immutable.
The tZERO pre-sale went live on Monday in the form of Simple Agreements for Future Equity (SAFEs) that will later be redeemed for tokens by accredited investors. tZERO token owners will get a dividend-like revenue share from the company, as well as the ability to use the token in the exchange to facilitate trading and shorting. According to the company, over $100 million USD in commitments from investors were received in the first 12 hours.
Byrne said that the token sale would be capped at $250 million, with an option to green-shoe — short-sell an additional $50 million at the underwriting price to get to $300 million — if the demand is as high as expected.
"There seems to be overwhelming demand, and we don't need more than $250 million to do all the disruption we plan on doing," Byrne said. "I wish we could make it for everybody."
tZERO expects the token pre-sale to be oversubscribed shortly, and a significant portion of the security tokens issued will be available to accredited investors in the public sale beginning in January.