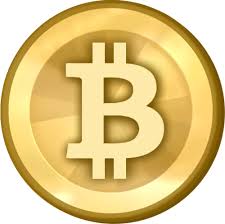 Ripple XRP Swims Upstream While Bitcoin Stays Sideways
br>
Bitcoin continued marching sideways today, clocking in at the $4,300 single-coin level at mid-day on Thursday, up slightly more than two percent from yesterday's trading. The legacy bitcoin (BTC) market appears to be in the doldrums after a steep run-up from the $3,500 level at the end of September.
The rest of the market, as per usual, followed the leader and stayed mostly in a range. Ethereum's ether was at $295, stubbornly refusing to breach the $300 level, while Litecoin was also stagnant, sitting at $51. Dash ($303) and Monero ($91) were also mainly at a standstill, while Bitcoin Cash ($353) continued to plunge from the $400 deck, sitting at $353 at mid-day.
The outlier was Ripple XEP, which was up a robust 10 percent to $0.233946. Ripple has been on the move lately, opening new offices in India and Singapore, boosting its profile and accessibility.
The Block Tribune Volatility Index, which measures price swings in bitcoin, reflected the torpor. It was down to BTVI 49.1 indicating a below-average day over the last 24 hours.
TODAY'S 24-HOUR BITCOIN STATISTICS
Bitcoin market highlights for the 24 hours ending October 5, 2017 at 3:00 pm U.S. Eastern Time
The highest price seen was $4,345.90000000 on the BitMEX exchange at 2:42 pm today. BitMEX saw $341,254,000 of bitcoin change hands.
The lowest price seen was $4,127.57000000 on Bittrex's exchange at 12:24 am today. Bittrex's 24 hour volume was $17,078,100.
The average price on the surveyed exchanges, as weighed by volume, was $4,242.40.
Volatility was a bit lower than average, with the BlockTribune Volatility Index coming in at 49.1. A higher number indicates greater price volatility with 50 describing an average day.
These statistics were consolidated from 9 different exchanges. It includes only USD/BTC trades and only on those exchanges that had at least 1% of the total volume of USD/BTC trades during the measurement period.