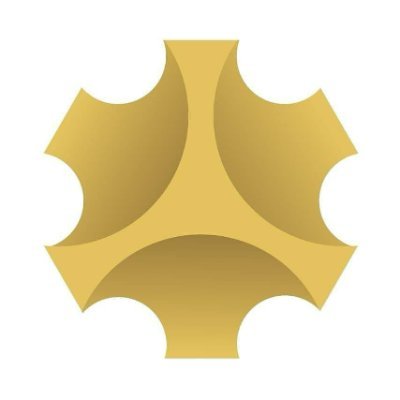 Smart MFG Teams With Polygon to Launch First 3D NFT Marketplace
br>
Supply chain DeFi caompany Smart MFG has integrated with Polygon, an Ethereum scaling platform onboarding millions to Web3, to launch the first 3D NFT Marketplace for building the Open Metaverse.
The goal of the integration is to strengthen the beta launch of Phigital – the pioneer in interoperable 3D metaverse assets and real-world use case-focused 3D NFT ecosystem. It will cement Smart MFG's role as the leader in 3D assets manufacturing using blockchain supply chain and NFTs for Industry 4.0 to support the most successful space and aerospace companies around the globe.
"Smart MFG, with leading-edge blockchain supply chain partner SyncFab, has been a pioneer in the use of NFTs since 2018 for the fabrication of 3D parts for aerospace companies, and sending 3D assets into space. We know what it takes to fabricate and transform 3D assets for use across various ecosystems; this edge in the successful application of blockchain and NFTs over the past 3 years has led to the logical next step to leverage our expertise into the Metaverse and focus on the interoperability of 3D assets in the form of an NFT marketplace that will cater to building-out the open metaverse and extend to all makers," said Smart MFG's Chief Executive Officer Peter Moricz.
According to Smart MFG, Phigital is built around the Ethereum-based MFG token but it will also be a multi-payment platform, with MFG, ETH, MATIC, and Fiat as payment options at launch. Further coins to be added throughout the year, starting with USDC next. Ethereum still has the network effect needed to build out the Metaverse; the integration with Polygon is the natural sequel for Smart MFG as Polygon is the "go-to" framework for Ethereum to help mitigate its pain points.
"The number one feature that will make 3D NFT assets more appealing for creators, collectors and gamers is the interoperability with metaverses, video games and physical bridge applications like 3D-printing," said Noëlle Gahan, Smart MFG Chief Marketing Manager. "By aiming to solve today's biggest metaverse pain point, which is the inability to use 3D assets across many virtual environments due to the inconsistency in graphics formats and attributes, Phigital aims to be the largest create-to-earn and play-to-earn 3D digital asset provider by partnering with creators, games, and metaverses and become the de-facto platform for 3D assets in line with market demand."