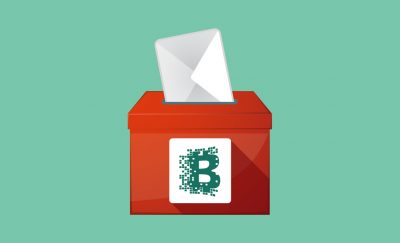 South Korea To Create Blockchain E-Voting System
br>
The South Korean government is planning to develop an online voting system based on blockchain technology.
In a joint statement, the Ministry of Science and ICT and the National Election Commission (NEC) announced that they will jointly test the application of blockchain within the online voting system in December. The trial will be conducted by Seoul National University's Blockchain Society and the Korea Internet & Security Agency (KISA).
The NEC said that blockchain technology will be applied in voter authentication and result saving in order to increase transparency and security. Voting will be conducted via mobile and personal computers, and data will be saved on a distributed network. The system will allow voters to view voting results as they progress.
Following the trial, the NEC will decide whether the system can be used for the country's online elections. In addition to blockchain, the NEC is looking at applying artificial intelligence (AI), big data, and Internet of Things (IoT) to the voting system.
An online voting system powered by blockchain technology isn't new. In July, Zug, an affluent municipality and town in Switzerland known as Crypto Valley, successfully completed its first blockchain-based municipal voting. Earlier this month, West Virginia announced that 144 military personnel stationed overseas from 24 countries successfully cast their ballots in the 2018 midterm elections on a mobile, blockchain-based platform called Voatz.