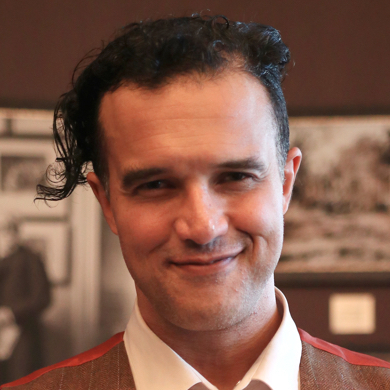 The Future Is Digital Currencies – Just Ask The African Youth
br>
Earlier this year, I was waiting in an airport lounge for a flight to Rwanda. Kids were running around the aisles, parents chasing after them, and people checking watches every couple seconds.  In my corner was the serious business executives who,for some reason, are always pacing back and forth, probably looking to see when their planes will finally be ready to depart. Aside from these usual suspects, however, I noticed a new group has joined the pack—youths, who cannot keep their eyes off their mobile phones.
Most of them were playing games, sharing photos or laughing at memes, but to my surprise, some were talking about crypto. Intrigued and interested, I moved closer to one of them. After all, l had at least an hour until boarding. Two young adults were talking about crypto and how they had just bought some. Let's face it—a lot of people are still cracking their heads on how digital currencies work, but not them.
It's not a secret anymore that Africa is experiencing a digital transformation. The possibilities we hear of where the market is heading in the years to come only scratches the surface of the potential that lies at the forefront of technology solutions like bitcoin. The opportunities lay in the hands of the new generation—Millennials and Generation Z. They are the very first ones to grow up with computers and as a result, they've become adaptable to all kinds of fast-paced lifestyles.
From emails and apps to social media, Millennials and Gen Z are prone to understanding technology trends and innovation faster than any other generation. This has led to a complete turnaround of how companies conduct business, even shifting business models to accommodate digital lifestyles. It's a mad rush to be at the front of the line.
What does the future hold for cryptocurrencies and millennials? 
A survey commissioned by Paxful, a peer-to-peer bitcoin marketplace, through UK-based research firm One Poll suggests that young people in the United States have a growing interest in bitcoin and other cryptocurrencies. Findings from the research indicate that most Millennials and Generation Z are aware of different types of cryptocurrencies, with most of them having interactions with the popular digital currency, bitcoin. This particular interest is also realized among those in Kenya, Nigeria, South Africa, and Ghana, when looking at Paxful's top markets.
The survey adds that most young people are not necessarily looking for the same sort of lending or investment services as their parents. They would rather choose easier ways of receiving, sending, and storing funds. Bitcoin, in particular, has been known to offer these services better than traditional financial institutions.
But why are Millennials and Generation Z interested in digital currencies? Older demographics have grown up in a world that pushed them to store wealth in banks and invest in stocks, bonds, and other traditional vehicles that historically guaranteed returns in the long run. This is, however, changing with the youth. The younger demographics grew up with the Internet, video games, and the concepts of digital money. For them, it's not hard to consider a situation in which a digital currency like bitcoin is able to replace traditional banking. In the future, the younger generations will be able to pay for lunch or shop with a crypto wallet, without a need for a credit card, merchant system, or cash. In addition, Millennials are estimated to inherit trillions from their baby boomer parents over the coming decades and much of that money could find its way into digital assets.
The current banking system is also not a very attractive platform for Millennials and Generation Z because banks are under the impression that they do not have the financial resources to pay for their services. That's why digital currencies like bitcoin are a blessing for unbanked youth, as they can provide access to equivalent banking services. In addition, bitcoin is decentralized, which means no central authority can own or control it. If you have a digital currency wallet with bitcoin, it means you are the sole owner of your assets. You are free to keep or spend it as you please without restrictions. Digital wallets like the one offered free of charge on Paxful uphold the safety and security of their users as a core value. We have best-in-class practices in place to ensure hackers cannot access a user's wallet.
Cryptocurrencies can make lives easier, but there are challenges.
A sizable portion of the youth still finds it difficult to trust bitcoin as a tangible option for everyday currency. According to the survey, this is most likely due to lack of research, lack of understanding, and to some extent, a lack of  state regulations. In Kenya, for instance, the Central Bank of Kenya and popular financial institutions tend to distance themselves from virtual currencies. Survey results also showed that females have a greater lack of understanding and distrust in cryptocurrency, while males worry more about regulation and volatility. With the current state of the ecosystem seeing the likeliness of scams and in some cases, an overall lack of security protecting personal currencies from hackers, users may sometimes be warranted in these beliefs. These challenges have, however, presented the cryptocurrency community a chance to overcome them through improved security programs in the fight to strive for mass adoption.
For as long as the younger population keeps growing and has spending power, Millennials and Generation Z will continue to rule the market and dictate trends with cryptocurrencies remaining as a viable option for them. The shift towards digital currencies and peer-to-peer finance signals the continued growth of many economies, which cements the increased interest in a globalized world and financial freedom for all. I managed to catch my flight to Rwanda, the Central African nation that is also embracing technology very quickly.