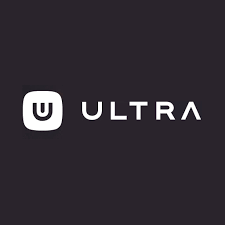 Ultra, AMD Partner To Enable Next-Generation Blockchain-Powered Gaming
br>
Games distribution platform Ultra has announced a strategic partnership with AMD, one of the leading sellers of graphics cards.
Ultra offers players the first ecosystem that aggregates all of their gaming activities in one place, such as buying, reselling and playing games, access to live-streaming platforms, tournaments, reviews and contests, as well as interacting in their favorite communities and with their favorite brands. Using blockchain-based technology, Ultra allows for innovative business customizations that offer a whole new set of income opportunities set to developers as well.
As a part of its ongoing mission to democratize the games industry for developers and players, Ultra teamed with AMD to promote the Ultra platform and the benefits of blockchain-based game technologies via co-marketing activities, such as contests and events. Ultra will also provide game codes for new games sold on its platform. These games will vary in genre and will be a mix of AA, AAA, and Indie titles, some of which will be exclusive to the Ultra platform.
"We're excited to have AMD as a partner because of their dedication to gaming and blockchain technology,"." said Nicolas Gilot, Founder and Co-CEO of Ultra. "They saw our value proposition early on and recognized that blockchain is poised to change the face of gaming."
In addition, the two parties will work together to optimize cryptographic compute performance on the platform for gamers using AMD processors and graphics cards, and will continue explore additional collaborative activities in the future.
"AMD is excited about the use of blockchain technology for games publishing, licensing and rights management," said Joerg Roskowetz, Head of Blockchain Technology, AMD. "AMD and Ultra are working together to make next-generation, community-centric game publishing a reality, transforming the way games are purchased, shared and experienced."