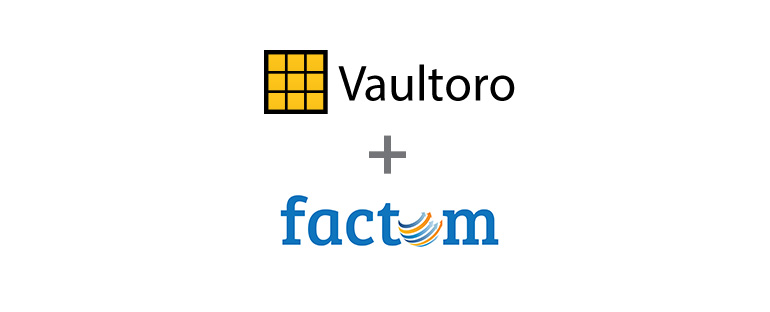 Vaultoro announces partnership with Factom to become most transparent exchange
br>
On Wednesday, March 25, Vaultoro.com and Factom announced they are collaborating to bring even more transparency to their Bitcoin / Gold trading exchange. By using Factom's data layer for the blockchain, Vaultoro's audit transparency strategy can eliminate the third party risk and centralization problems that plague the gold and Bitcoin exchange industry.
"We already strive to create the most transparent system in the gold exchange market. Factom gives us tools to set a new industry standard for any exchange," said Joshua Scigala, CEO and Co-founder of Vaultoro.com.
Vaultoro is a real-time Bitcoin gold exchange that allows its users to convert bitcoin instantly to gold and back alleviating volatility risk for bitcoin users. Factom is a generalized data layer for the blockchain that allows users to publish and verify any digital information.
For more information, see https://www.vaultoro.com