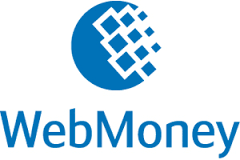 WebMoney announces bitcoin support to fiat purses
br>
WebMoney has announced bitcoin support to its merchant purses. All Bitcoin payments to be automatically converted and deposited to respective fiat wallets.
The latest addition enables merchants that use "Merchant WebMoney" service to accept payments without having to go through multiple steps, like in the previous version. Earlier, merchants were able to accept bitcoin on a dedicated X-Purse online wallet. But now they can accept the digital currency on their respective Z-Purse for US Dollar; R-Purse for Russian Ruble and U-Purse for Ukrainian Hryvnia.
Whenever a customer chooses to pay with bitcoin, an equivalent in the respective fiat currency will be credited to the linked purse. This way, merchants can offer an additional payment option without having to worry about any integration hassles. The inclusion of digital currency support comes at the time when the country's cryptocurrency regulatory environment hangs in a balance.
WebMoney is a Russia-based global settlement system for online business activities.