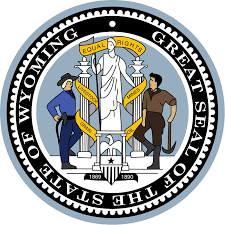 Wyoming legislators drafts bitcoin bill
br>
A group of Wyoming legislators has introduced a bill that would change the way the state treats cryptocurrencies, such as Bitcoin.
HB0026, introduced on 20th January, seeks to add a definition for digital currencies to a list of "permissive investments", or assets like cash or securities that must be held by a money services business equal to the amount of its existing payment obligations, to the Wyoming Money Transmitters Act.
The bill's main sponsor is Rep. Tyler Lindholm, R-Sundance. Lindholm said the best way to explain what the bill would do is to consider the current rules for transferring money using a company like Western Union.
The four-page bill excludes virtual currencies like rewards points, and would take effect on 1st July of this year if passed.