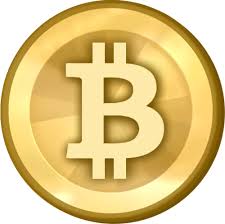 Bitcoin Holding Above the $1,700 Mark
br>
Bitcoin took a breath today, but maintained its $1,700 price point. After days of exponential price leaps, things settled down a bit, with modest pricing swings the standard.
As of mid-day, the price of a single bitcoin topped $1,760 on some exchanges, although that figure varied from exchange to exchange. Some foreign exchanges have the crypto-coin trading above the $2,000 USD mark when currency prices are adjusted.
Daily trading volume surpassed $1.3 billion for the first time on Tuesday, according to Coin Market Cap.
The price of bitcoin first soared above the $1,700 mark on some exchanges early yesterday, marking yet another all-time high for the cryptocurrency. The new record continues a May rally and overall 2017 surge that has seen market capitalization in bitcoin rise to more than $27 billion.
The rally floor for bitcoin's all-time high was achieved on March 10, when it topped the $1,300 mark for the first time. A disappointing ruling by the US Securities and Exchange Commission on the Winklevoss twins' bid to establish an exchange-traded fund briefly drove down the price to the mid-$900 range. Since then, it has increased an estimated 40 percent.
Increased worldwide trading, Japan's legalization of bitcoin as a monetary unit, and improved outlooks from Russia and India toward easing regulations in those countries have been cited as reasons for the rally. In the US, the SEC said it will review its decision to deny the Winklevoss exchange-traded fund, also sparking some optimism.
Other cryptocurrencies like ethereum are also at or near record highs as a result of the run-up. Ethereum's ether has gone over the $90 mark, also an all-time high. Litecoin is now over $30, while Dash is also now over the $90 mark. Monero is around $29, while Zcash is around $100 on various exchanges