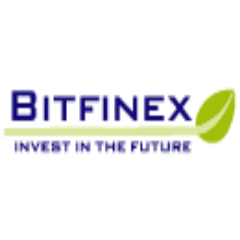 Bitfinex Cancels Service for US Customers
br>
Hong Kong-based digital currency exchange Bitfinex is canceling service to US customers on its platform. A 90-day deadline for the end of service was announced to allow US customers to move holdings to another service. Meanwhile, immediate changes restricting activity are in effect.
Bitfinex is the third-largest exchange by volume. Starting immediately, the exchange said it will no longer be accepting verification requests for US individuals. The exchange will also be barring US customers from trading ERC20 tokens issued through initial coin offerings (ICO). as of this Wednesday, August 16.  Two tokens, EOS and SAN, fall under the ban.
Recent US Securities and Exchange Commission guidelines indicated that digital tokens may be considered securities and would require a lengthy process for approval. Bitfinex is the first exchange to take action in the wake of that decision.
Bitfinex listed several reasons behind their decision to no longer do business with US customers:
"While we have been able to normalize banking for some corporate customers and individuals in certain jurisdictions, compliant banking solutions for US individuals remain elusive. We have been slowly and selectively inviting users in particular jurisdictions who meet set criteria to start using banking channels that have come online. This process is ongoing.
A surprisingly small percentage of our revenues come from verified US individual accounts, while a dramatically outsized portion of our resources goes into servicing the needs of US individuals, including support, legal and regulatory.
We anticipate the regulatory landscape to become even more challenging in the future.
Bitfinex is not based in the United States. Exchanges based in the US are better positioned to properly service retail US customers."
"We are thankful to all of our loyal US customers that have consistently traded with us, but, unfortunately, we have an obligation to our whole customer base and to our shareholders to make rational resource allocation decisions," said the announcement. "Furthermore, over the next 90 days, we will be discontinuing services to our existing US individual customers. We will be communicating further with affected users on timing and specifics. Our intention is to reduce disruption as much as possible for our US customers. We will continue to take advice and implement further changes as circumstances warrant. Once again, we regret any inconvenience this change in policy might create."