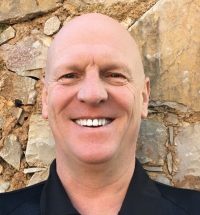 Crypto Mining Evolution: The Return of Solo Miners
br>
Cryptocurrency mining has evolved significantly throughout the years, from what was once a unique hobby to what is now a much more profitable practice. There has been an increase in
commercial mining rigs over the past few years, with over 100,000 people contributing to
crypto mining on a global scale.
Rewinding 10 years, you could mine cryptocurrencies on a standard computer with a
graphics card. Nowadays, mining has become a mainstream term, and more and more
people are investing in crypto mining. Everyone from tech-savvy teenagers to multi-million
pound organizations are investing and reaping the benefits. As the mining landscape
evolved, the technology used to mine cryptocurrencies also became more sophisticated, yet
costly.
The history of solo mining
In crypto's younger days, individuals were able to mine using a simple computer, and ran it
from the comfort of their own home. Mining was fairly straightforward for those with the
know-how, and was considered a niche hobby for crypto fanatics taking part and earning
digital coins.
However, as the algorithms become much more complex, these solo miners were
discovering their devices weren't capable of mining these more sophisticated currencies.
Fast forward and miners started to mine on a much larger scale, and today are up against
even more competition. Due to this, miners realized that heavy duty equipment was required
in order to remain ahead of competition. With this being said, large scale commercial miners
are the ones benefiting, as they are able to afford to live in remote locations that have
cheaper electricity costs.
The emergence of commercial mining
There is still a significant demand for commercial mining rigs even though the future of
crypto mining is uncertain. There is much debate around commercial mining in terms of
energy use and as a result it is predicted that mining farms will relocate to locations with
cheaper electricity tariffs, such as Canada, Iceland and Eastern Europe. Whilst debates
around the energy costs of these commercial setups intensifies, it is expected that green crypto methods will start to emerge in order to create renewable solutions. This has the potential to address financial challenges within crypto mining by converting waste into a value.
A few years ago, ASIC mining started to dominate the marketplace, and it rapidly became a
competition between ASIC's and GPUs. ASIC involves a chip solving complex algorithms,
whereas GPU utilizes a graphics card in order to solve an algorithm. Although ASIC mining
may have become the norm, GPU is making its presence known and raising in popularity. It
has many benefits and the awards that can be earned can be vast. GPU mining rigs allow
users to mine multiple coins at a time, offering miners flexibility and convenience. Due to
GPU's having the option to mine more than one coin, it means the electricity consumption
isn't as high.
Additionally, GPU's weren't originally developed to simply just mine. They are used widely
within the gaming industry, and therefore are highly commended for its multi purposes.
Another benefit of GPU mining is that they are fairly well priced and have good warranties,
meaning if anything goes wrong, you are covered. The GPU doesn't produce a lot of noise
and doesn't heat up, which is a huge advantage. It is expected that due to these benefits,
GPU mining will rise in popularity and we will see more people turning to this mode of
mining.
More powerful GPUs leading to the resurgence of solo miners
Previously, GPUs were the common choice for hobbyist miners, as algorithms became more
complex, they were soon falling short of the mining needs. However, as with most forms of
technology, GPUs have become much more sophisticated and have become much more
powerful. That is encouraging the growth of solo miners once again.
Mining on a computer was once the norm, but as mining became more complex, commercial
mining rigs were necessary in order to mine coins. However, now in the present day, GPUs
are more powerful than ever and personal mining is making a come back. It looks like crypto
mining is heading back to GPU once again.
The popularity of crypto mining is continuing to increase despite a dip in late 2018.
Considering how much the industry has evolved over the past 10 years, there are still a
number of opportunities for mining to be incorporating it into everyday life for a number of
industries; driving the industry forward even further.
Those that invest in crypto mining have the opportunity to make a profit and reap the
benefits from holding digital.