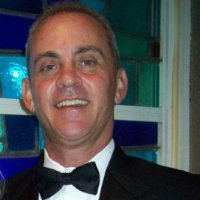 New Platform Mixes AI, Blockchain, Forex, ICO
br>
A new foreign currency exchange that will combine artificial intelligence, blockchain security, and a forthcoming initial coin offering has launched.
The Fintech Investment Group (FIG) of Orlando formally unveiled its universe today. The company encompasses a financial advisory firm, algorithmic forex trading platform (ART) and in the near future, Compcoin digital tokens.
The company is led by veteran entrepreneur Alan Friedland, who has been developing artificial intelligence for trading system since 1993 and predictive intelligence systems to perform forex trades since 2010. Friedland founded Edge Securities and Edge Investment Group, both among the first proprietary leveraged securities trading firms for professional licensed traders.
With this new company, investors will enable foreign currency trading using tools that typically have been used by elite investors like hedge fund managers, global banks, and high net worth individuals.
The key to making that happen is Compcoin, the digital token. The digital coin will be publicly offered to investors through an initial coin offering in early June. By acquiring Compcoin, investors will obtain access to the ART forex trading platform. The goal of the ICO is to raise up $30 million that will be used for new technologies and growth.
The value of Compcoin will be tied to the demand for the digital token and performance of ART. The more Compcoin owned, the more money an investor can leverage for forex trades on the platform.
"Compcoin was created to appeal to a broad range of investors, serving as both a long-term investment vehicle whose value increases over time, and as a gateway to algorithmic forex trading," said Friedland.
ART uses machine learning, predictive analytics and Bayesian logic to execute high probability trades and trends in the US dollar and Euro currencies. The ART product has been in development for five years and has, according to Friedland, successfully predicted many trades and delivered positive returns both in testing and live environements. The algorithm uses 3 years of historic forex trading data to forecast future currency movements, then automatically executves trades on behalf of Compcoin uses.
The volatile forex market can even vex a machine, though, if black swans emerge. "It only predicts what usually happens," said Friedland. "It doesn't predict unusual events. I don't know if there's anyone who can predict the future that way."
Block Tribune:   Did your algorithm predict that would happen in the market today?
Alan Friedland:  Well, it only predicts what usually happens. It doesn't predict unusual events because that's not really in the model. It works off of Bayesian logic probability, so it takes past events. In effect, if anything super unusual happens, I don't know if there's anyone that can predict the future that way.
Block Tribune:   Okay.
Alan Friedland:  Machine intelligence can do it. But most of the time, the behavior is based on the certain model that does change over time. But if you have that data, you put it into the right machine intelligence, usually it will give you the best probability, and that's what you want to do if you're investing.
Block Tribune:   Okay.
Alan Friedland:  Take that risk with the highest probability of a return. How you estimate that is a key tool today, and it's a useful tool.
Block Tribune:   Explain how your new system works.
Alan Friedland:  Okay. Well, what we're doing is we're creating a new way to invest, and we're using artificial intelligence in a new type of investment vehicle using a blockchain-based digital coin. The idea being is that typically investors, they're going to want to participate in the surging market, which is the future of our money, and at the same time we want to make a contribution to improving the quality, and being one of the highest quality offerings in that market. By merging artificial intelligence with a blockchain digital coin, we know we're creating a superior asset that has earnings capacity, so while investors are enjoying the short-term benefits of algorithmic trading and having access to the highest levels of that, they also own an asset that's going to be highly valued in the market, and could appreciate significantly as more and more people adopt financial technology.
Block Tribune:   Okay. The algorithm works in the way that it takes a look at past performance, I take it, and monitors trends and extrapolates from there? Is that a fair assumption?
Alan Friedland:  Well, yes. If you look up Bayes formula, what you'll find is it's actually one of the predominant forms of machine intelligence that … The algorithm has been quoted as being one of the most important understandings of human kind, upwards with understanding the basis of atoms in the universe, so it's a pretty significant tool, and it does something really simple. It just takes the past, the past events, and it updates the real probability of the future in a way that as humans we can't even begin to estimate …
That capacity in the market place has the capacity to produce outsized rates of return on capital, so our goal is to get that in the hands of as many people as possible. By offering access to that through a blockchain digital coin, we're really democratizing access, because no longer is this … It would be … Typically, it would be in a hedge fund, it would be available only to credited investors, so we're using the blockchain to make access open to everyone, because anyone can own the technology and own access to the technology. Each investor is using it individually, but they're all trading together at whatever firm that they're using across the globe, and so they're getting the benefits of a managed fund, but doing it in a way where investor funds are never pooled together, so it's a new way to invest.
They have two parts to it. They've got a tracking coin that's going to increase in value based on the performance, and they also have the return, that earnings capacity that's directly available to them in their investment account. That's all done under the guidance of a commodity trading advisory firm that's registered and licensed through the NFA.
Block Tribune:   For your artificial intelligence, is there a track record that you can point to that it's been right 70% of the time or something?
Alan Friedland:  We've been developing this and using this over the last seven years, so we have had investors who have been privately using it, and that's what led us to the coming years here to decide to solidify that into a regulated and … Entity.
This is a new process, so we're moving forward, but we do have examples of trades that the technology has predicted going back to 2008. It's on the website, and typically the rates of return are extremely high. A lot depends … It's also volatile, because as you know with the financial uncertainty over the last number of years, the currencies have really generated a lot of volatility, and so there is some big swings, but over the long run, the returns have been just incredible.
We expect that uncertainty to continue to generate great opportunity in currency trading, and so using powerful tools, making those accessible to investors, and letting them increase and decrease their exposure using our digital coin, the coin actually determines how much they invest, so they can actually increase that amount or decrease it. You've got the individual component, you have all the benefits of a managed pool fund, but it's not. Investor funds are never pooled together. Everyone does this independently, and we're using the blockchain to manage the whole thing and provide access, so it's really an important, exciting development.
Block Tribune:   Who do you see as the target investor here? I know that you mentioned that it's open to everyone, but do you see it as somebody who's got a decent portfolio and is just looking to stash maybe 10% of that into this?
Alan Friedland:  Yeah, that's a very good question. I think, and of course, I come from the securities industry as my background, but I had a trading seat on the Amex and I've done trading my whole career, but the stock market, the value in the stock market investment, has really deteriorated over a number of years, partly because of early opportunities for early-stage companies to get multiple rounds of financing and sell stock before they come into the public markets, and also the fact that there's … When you own a security or a stock, you're owning this part of this organization of people. The earnings from that don't directly go to the shareholder, whereas you could use technology directly where the technology replaces the organization and the people, and the return from that effort, which happens automatically, is directly available to an investor.
I think any stock market investor, who first of all wants the capacity for earnings, which is your typical stock market investor, but also wants to participate in the new form of money, which is what this truly is, and wants to have their money in this new system that has the capacity to store value much, much better, and offset purchasing value decline, that truly is going to be an investor that's going to be interested in using this, and also investors that want to own it for the future of digital assets.
Block Tribune:   Okay. This is primarily monitoring foreign exchange currencies?
Alan Friedland:  Yes.
Block Tribune:   Are you looking to expand into anything else?
Alan Friedland:  Certainly. There's great opportunities. We have over … Many, many different algorithms that we've fully developed, and we're going to be increasing the value of comp coin ongoing as we just open up these new opportunities moving forward. The key thing is to provide great, great earnings capacity. To begin with, we're going focus on the largest, most liquid market in the world, really is the Euro/US dollar. There's nothing more liquid, and there's nothing larger. There's also great opportunity financially with the right technology to get high outsized rates of return in that area, so we're very, very bullish in that.
Also, we're extremely bullish on the overall digital coin market. We believe that you'll see a $1.7 trillion market cap within the next seven years, so you'll see a lot of growth. We think a comp coin with earnings capacity would be very highly valued in that market, so we're creating a new financial instrument. At the same time, we're providing people a better way to invest, and making it available to everybody.