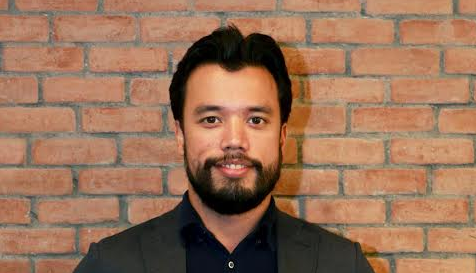 Satoshi Citadel's Miguel Cuneta: "A hard fork would be really bad for the industry."
br>
Miguel Cuneta is the Co-Founder and Chief Community Officer of FinTech startup Satoshi Citadel Industries. His past work experience involved operations management, marketing and sales, and human resource management. Miguel is an active voice in the Philippine bitcoin community and has represented the company on print, radio, internet and television media.
BlockTribune.com: When did you first become aware of bitcoin and what sparked your interest in it?
Miguel Cuneta: I first discovered bitcoin through Reddit in early 2013, when one bitcoin was around $50-60. Later that year around October, I started doing a lot of research into the technology and caught the bug. The more I learn about bitcoin and blockchain technology, the more I realized that there was massive untapped potential in it and that there was nothing like it before. The fact that someone invented a trustless digital cash that offers monetary sovereignty, censorship resistance, borderless value transfers, and much more was enough to get us interested enough to start a new venture using the technology.
BlockTribune.com: Tell me what the company is working on now?
Miguel Cuneta: We are working on scaling up our flagship service Rebit.ph to expand to cover more remittance corridors to the Philippines, as well as polishing off our mobile money app bitbit.cash before its full scale launch this year. Of course we are also still working on all our other verticals in the SCI ecosystem.
BlockTribune.com: How did you recruit your team?
Miguel Cuneta: We are now a team with 40+ individuals. We started by recruiting some really bright minds within our circle of friends and contacts, and expanded from there. Today, most of our amazing dev team came from one of the top local startups Lifebit.com, which SCI acquired in 2016. The team comes from all over the country.
BlockTribune.com: What are the biggest issues you see in cryptocurrency going forward?
Miguel Cuneta: The biggest issue to date seems to be the scaling issues in the bitcoin blockchain. Bitcoin is still in its infancy, but it needs to find solutions that will allow it to scale safely and efficiently to accommodate mainstream acceptance. We believe this will be achieved by the network, but it will take a bit of time and should not be rushed.
BlockTribune.com: What effect will a hard fork in bitcoin (and potentially other currencies) have on the industry?
Miguel Cuneta: We gave our opinion on the matter in our blog, ( http://blog.sci.ph ). A contentious hard fork, done without real consensus with th network, would be really bad for the industry. It undermines the security and stability of the technology itself.
BlockTribune.com: How has being located in the Philippines affected your business?
Miguel Cuneta: There are pros and cons. Pro being that our service caters to a very specific industry, the $30 billion annual remittance inflow to the Philippines. We believe that the conditions in the Philippines (80% unbanked, fast growing smartphone penetration, etc) create a so-called perfect storm for a technology like bitcoin. We are also one of the first countries in the world where the Central Bank has given cryptocurrency companies a chance to legitimize themselves through friendly regulations. On the other hand, being in the Philippines has made it difficult as a startup in terms of raising capital, as well as the regulatory environment regarding foreign investments in local companies.
BlockTribune.com: What timeframe do you see for more widespread adoption of cryptocurrencies in the Philippines and throughout the rest of Asia?
Miguel Cuneta: I am not sure about direct adoption of crypto by mainstream users, but we think that in the next 5-10 years, startups like ours along with many other services and products built on top of the bitcoin blockchain will gain traction and acceptance. Same thing with the rest of Asia, we see a lot of similar situations in the industry, where startups are using the technology to provide many kinds of services so that users can enjoy the benefits of crypto without having any of the risks associated with it.
BlockTribune.com: Will China's regulatory cautions on bitcoin have any spillover effects?
Miguel Cuneta: So far, the bitcoin network has proven that it can easily survive without China, especially when the price of bitcoin was largely unaffected by China halting bitcoin withdrawals from the major Chinese exchanges.
BlockTribune.com: What's the biggest hurdle facing blockchain services becoming mainstream for businesses?
Miguel Cuneta: The biggest hurdle would be partly regulatory, and partly scalability. Regulatory because although some jurisdictions have allowed bitcoin to flourish, some are definitely making it more difficult for bitcoin companies to survive. Scalability because If bitcoin were to go mainstream overnight, it would not be able to handle the capacity. It took the internet a couple of decades to mature, and even then, it is still considered to be nowhere near its true potential. We think that blockchain technology will take some time to go mainstream, but it isn't a question of IF, but rather WHEN.
BlockTribune.com: Predictions for 2017-2018 – what do you anticipate happening in the next 6 to 12 months?
Miguel Cuneta: For 2017-2018, our outlook is very bullish. Bitcoin started out 2017 sailing very rough seas, but it has proven over and over again to be not just resilient, but truly anti-fragile. In terms of SCIs growth, we are looking at double-digit month-to-month growth in our transaction volumes, as well as extensive expansion and development. We believe that the global bitcoin community will come to a consensus with its scalability efforts (segwit) and as a result, new all-time price highs will be achieved. It will be a very exciting year for bitcoin.