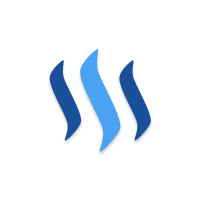 Steemit Appoints Loureiro as VP Marketing
br>
Decentralized social media platform Steemit has announced the hiring of blockchain tech and marketer Mitchell Loureiro as vice president of marketing. Loureiro had previously been involved with the Nxt Foundation, contributing to its Ardor token distribution phase.
Loureiro is tasked with leveraging Steemit's "proof-of-stake" system, which distributes ownership in the Steem protocol to anyone who adds value to the blockchain by crowdsourcing plans and proposals for expansion and combining approved projects with traditional marketing.
Steemit CEO Ned Scott said Loureiro would help in "taking Steemit from a crypto-centric project to a household name.
"The way Mitchell thinks about taking Steemit from a crypto-centric project to a household name is genius, and completely reflects the nature of our innovation; decentralization, empowering the people, and incentivized community interaction," said Scott. "Mitchell has an incredible background and has been entrenched in blockchain since 2012. He is savvy, has a significant network to leverage, and has deep knowledge of the Steemit community. He is a growth expert and is coming in at the right time as we prepare for dramatic growth."
Loureiro has a proven track record in building business strategies and exposure for next generation technology. He is credited with building startups in Portugal via their largest incubator, StartupLX, before having a hand in the successful launch of the Ardor token distribution with the Nxt Foundation. He took iLovePDF to the top of the PDF processing market.
"My job is to provide marketing expertise, but the future of Steemit belongs to our users," said Loureiro "We can't play Facebook's game. We don't need to. We have a vibrant and engaged community dedicated to sharing Steemit with the world. That's the beauty of Steemit; everyone has a voice, and everyone is rewarded for their contributions."