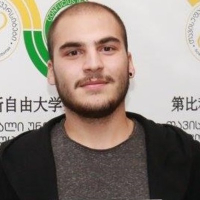 Vauld – Crypto Lender Follows The Celsius' Way Of Halting Withdrawals Due To Crypto Crash
br>
The crypto market still continues to crash and the ongoing crisis in the marketplace has a big influence on crypto-based companies. Vauld, a famous crypto lender, is no exception. A crypto loan and exchange business based in Singapore has announced that it has temporarily halted all transactions on its Vauld platform as it works through "financial problems," according to a statement released.
The three-year-old startup, which has raised about $27 million from investors such as Peter Thiel's Valar Ventures, Coinbase Ventures, and Pantera Capital, is facing financial difficulties due to the market downturn, which it claims has caused user withdrawals of about $198 million since June 12.
Financial and legal consultants are working with the Singapore-based firm to "explore and analyze all conceivable alternatives, including potential restructuring possibilities," in order to "protect the interests of Vauld's stakeholders."
A lot of bitcoin initiatives and business strategies have been exposed to problems because of the recent market meltdown. Stablecoin terraUSD, an algorithmic token, crashed in May, bringing down its sister token Luna in the process, is one example. Moreover, after failing to pay Voyager Digital's $660 million debt, leading cryptocurrency hedge firm Three Arrows Capital went into insolvency.
Crypto Winter Makes Things Harder For Companies
Second-quarter Bitcoin price performance was at its lowest level since the second quarter of 2011. During the three-month timeframe, the bitcoin market lost billions of dollars in value.
As the situation in the marketplace becomes more and more destabilized, investors who trade in the cryptomarket for a living decided to find new solutions to make money. One of the options for them is to use software tools like Bitcoin Method while trading, which allow them to get the most out of their trading process. These AI-generated tools furnish investors with an opportunity to analyze the market in a very short period of time and forecast future price changes. Those who want to protect their funds can use the order of stop-loss. This will help investors to avoid losses caused by market volatility and fluctuations. 
A moratorium request will be made to the Singapore courts by the start-up. The founder wrote in a blog post that he was confident that the startup would be able to come up with a solution that would best protect the interests of Vauld's customers and stakeholders, adding that the startup will make "specific arrangements" for only certain clients who need to meet their margin calls.
Vauld and other crypto-lending companies have had liquidity concerns. Due to "extreme market circumstances," Celsius temporarily halted client withdrawals last month. Vauld has said that it is in talks with "possible investors." 
Kroll Pte Limited, Cyril Amarchand Mangaldas, and Rajah & Tann Singapore LLP have been named as the firm's financial and legal consultants, respectively.
Loans up to 66.67 percent LTV (loan to value) are available via Vauld's website, and the company claims that it authorizes loans "instantly." Many cryptocurrencies' values have fallen by more than 70% in the last six months, mirroring the decline of numerous tech equities.
"We ask for your understanding that we will be unable to execute any new or additional requests in this respect for Vauld platform clients. In order to fulfill margin calls on collateralized loans, "special arrangements will be established for client deposits," Bathija wrote in the statement. 
When Will The Situation Stabilize?
As the situation in the cryptomarket develops in a more negative way, investors fear that the crypto bear market won't finish in a very short period of time and may last for months. Nowadays the most popular cryptocurrency Bitcoin is traded at $19,733.90, which is 39.87% less than its price level a year ago. Because Bitcoin is the most traded digital currency in the industry, its crashing has a big impact on investor sentiments. As a result of this the price of other currencies, both major and non-major decrease in value. 
It should also be stated that there are several reasons behind the drop of digital currencies. 
One of the main ones is the increase in correlation between crypto and stock markets. As the stock markets continue to tumble because of the increasing inflation rate, crypto investors are afraid of investing their money in the market. Consequently, because of the decrease in demand, the price of digital assets continues to go down. Moreover, the main source of inflation around the world is the ongoing Russia-Ukraine war, which led many major countries to a crisis. 
So, when does the situation recover in the crypto market? There are several opinions about that. Some believe that the market will continue to tumble until the geopolitical and world economic situation stabilizes. As crypto is no longer considered an inflation hedge, investors avoid investing their funds in risky assets. According to other analysts, the crypto market has seen dramatic changes before and that's not something new for the marketplace. So we can wait for the crypto market recovery in the near future.