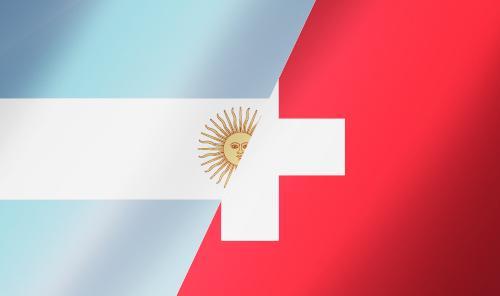 Blockchain And Crypto Help Offered By Swiss To Argentina Fintech
br>
The Minister of Finance of Switzerland, Ueli Maurer, highlighted in Buenos Aires the potential of the "robust" Fintech sector, the sum of finance and technology, in his country. He proposed to exchange experiences and cooperate to develop technology-based finance in Argentina.
"Switzerland has 264 new 'fintech' startups every month," said Maurer at an event titled "Digitalization and Fintech: opportunities and challenges for the industr,y," organized by the Swiss Embassy in Buenos Aires and the Swiss Association of Bankers.
Maurer, who will participate in Buenos Aires at the G20 finance ministers' meeting this weekend, said that "Switzerland sees a huge innovation potential in blockchain technology for financial markets," including cryptocurrencies and cross-border payments. .
Before representatives of the Argentine banking and insurance sector, Maurer said that the development of a "robust" fintech sector in Switzerland is the result of a "very open and competitive" economy and a "very good education."
He explained that Switzerland helps the development of these companies through a "pragmatic and pioneering" approach, which includes facilitation for access to finance and an appropriate regulatory framework.
"We have to make sure that our regulatory framework is ready for the rapid evolution of technologies and for novel business models," he said.
"It is necessary to preserve the integrity of the Swiss financial system, trying to fight against money laundering and financial terrorism linked to cryptocurrencies," he said.
The Swiss minister invited Argentina to work in a "mutual and complementary" way for the development of Fintech.
In the same event, Herbert Scheidt, president of the Bankers Association of Switzerland, stressed that Argentina "has a long tradition in the field of innovation," and "innovation is the cornerstone of the Swiss financial industry."
"The ecosystem of Fintech is growing rapidly and complements the landscape of traditional banking," he said.
"We are here to deepen our relationships and to push them forward, and we want to show them all the possibilities that Swiss banks can offer in terms of frontline financial services," Scheidt said.
At the meeting, there was also an open dialogue between representatives of the financial sector of both countries on the possibilities and challenges that technology presents to the banking and insurance industry.
This was originally published in Spanish at Cripto247