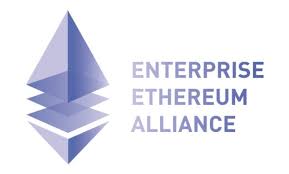 Enterprise Ethereum Alliance Adds 86
br>
The Enterprise Ethereum Alliance (EEA), a consortium focused on ethereum-based blockchain technology, has added 86 new companies to its membership.
New members include Clearmatics, National Bank of Canada ING, Toyota Research Institute, AlphaPoint, CareChain, ConsenLabs, Deloitte, The Depository Trust & Clearing Corporation (DTCC), Rabobank, Samsung SDS, State Street, Infosys, Gem, Hijro, Mitsubishi UFJ Financial Group, San Francisco Stock Exchange, and Smart Contract Japan, among others.
They join original members Microsoft, JPMorgan Chase, Bank of New York Mellon, Intel, UBS, Accenture and others, bringing the EEA's total membership to 116.
"The enthusiasm around EEA is remarkable," said Julio Faura, chairman of EEA and head of blockchain R&D at Santander. "Our new members come from varying industries, including pharma, mobile, banking, automotive, management consulting, and hardware, as well as the startup community driving innovation. It's great to see everyone come together and build the next generation of our economy on ethereum blockchain solutions."
Formed earlier this year, EEA is seeking to evolve ethereum so that it can serve as an enterprise-grade technology. EEA is also investigating hybrid architectures that span both permissioned and public ethereum networks, as well as industry specific application layer working groups. The alliance plans to integrate a version of ethereum called Quorum that JPMorgan Chase has been testing for international transfers and privacy features.
The new members will join the research and development arm of EEA, focused on privacy, confidentiality, scalability and security.
"Joining the EEA is about collaborating with our friends in the Ethereum ecosystem and our corporate partners to promote distributed automation of business processes in capital markets and beyond," said Clearmatics CEO Robert Sams. "Enterprise and Ethereum are better together, and together we can develop the standards and technologies needed for a global network of inter-operable blockchains, private and public."
"For ING, leading edge technology is the key to developing innovative solutions for our customers and Enterprise Ethereum Alliance is a perfect example of how we play at the forefront of these developments," said Ivar Wiersma, head of wholesale banking innovation at ING. "Ethereum is an extremely powerful multi-purpose blockchain and we're proud to partner with Enterprise Ethereum Alliance to leverage this computing platform to seek efficient and secure propositions for our clients."
"We have been investing on the ethereum platform for a while. We are excited to actively contribute to the Enterprise Ethereum Alliance and drive blockchain adoption globally," said Eric Piscini, Global Blockchain Financial Services Leader, Deloitte.