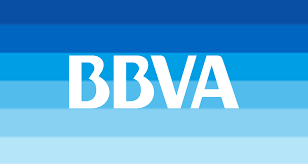 First Real-Time Intn'l Money Transfer Claimed
br>
Spanish banking group Banco Bilbao Vizcaya Argentaria (BBVA) has claimed they have completed an almost-instantaneous international money transfer with Ripple's blockchain technology.
Using a program built by Ripple, BBVA claimed it transferred about 50 Euro-denominated payments from Spain to Mexico. BBVA claims that it took place within a matter of seconds. At present, transfers between countries takes up to four days to clear.
"This pioneer initiative is a clear demonstration of how payment processes can be vastly improved through the implementation of emerging technologies," said Alicia Pertusa, head of Digital Transformation in Investment Banking at BBVA. "These improvements will benefit our clients' transactionality."
"We are very excited that BBVA, one of the most tech-forward banks in the world, has joined the Ripple network to transform their cross-border payments," said Ripple Strategic Accounts global head Marcus Treacher. "While others are content to merely experiment with blockchain, BBVA is working with us to move real money and in doing so, will establish the future new level of service for their customers."
BBVA is currently involved in a number of blockchain pilots, among them a project in the syndicated loans space by the R3 consortium.